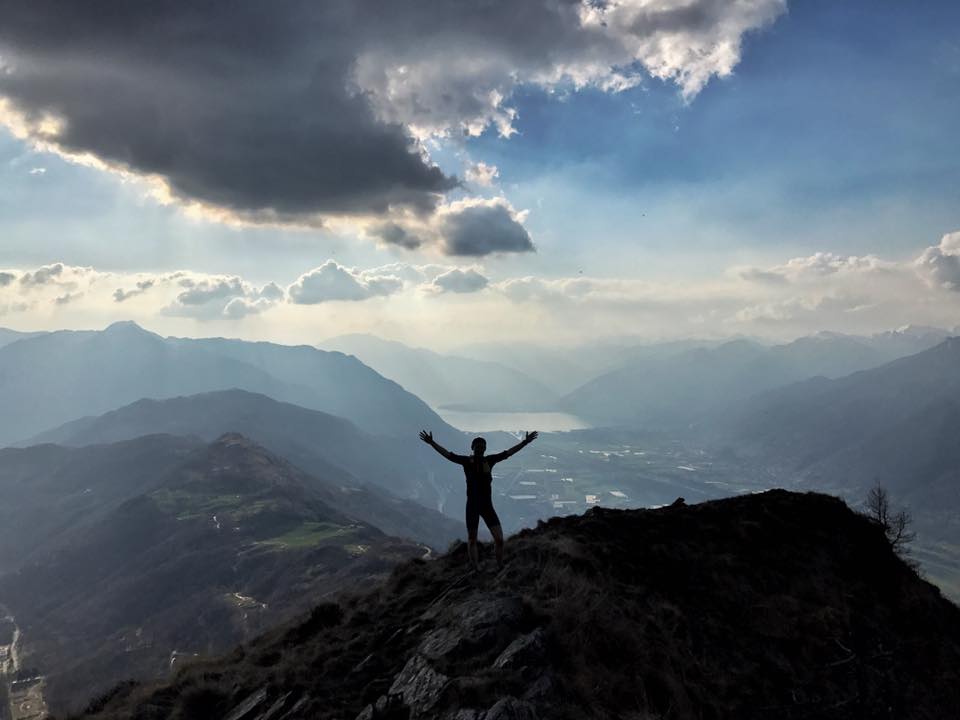 Nice ridges, photo by Scenic Trail
First time I heard of the Ticino area in southern Switzerland was when some friends told me about the Trail Ticino race, a very tough race with low finisher rate. I put the race on my bucket list but it was later discontinued and a new race, Scenic Trail, was created. This year when a new ultra distance of 113km was added to the 54km alternative I will finally participate. I got some words with the race director, Aaron Rezzonico, where he told more about the Scenic Trail which was awarded best ultra race of both 2015 and 2016 in Switzerland.
Tell me about the background. How come that the extremely tough Ticino Trail race was replaced with Scenic Trail?
Well I grew up in this Valley and I did train hard on these ridges. To organize a race here was just a matter of time. After my cooperation with Fabio Bernasconi on Trail Ticino, I got a good experience and knowledge to organize my own race. Trail Ticino was a very tough race and its only problem was that the weather in that region, in close proximity of the Alps, was terrible. And when you do not see a stable growth, well nothing to do but cancelling the race and offer people something different! Scenic Trail is very tough as well but on nicer trails and with possibly a better weather.
What are the highlights of the course?
Scenic Trail organization is trying to offer the best possible experience in terms of any aspects related to the race. From warm and clean showers, to refurnishing points along the track, from quality in our prize giving to the choice of best trails. We do not leave anything behind.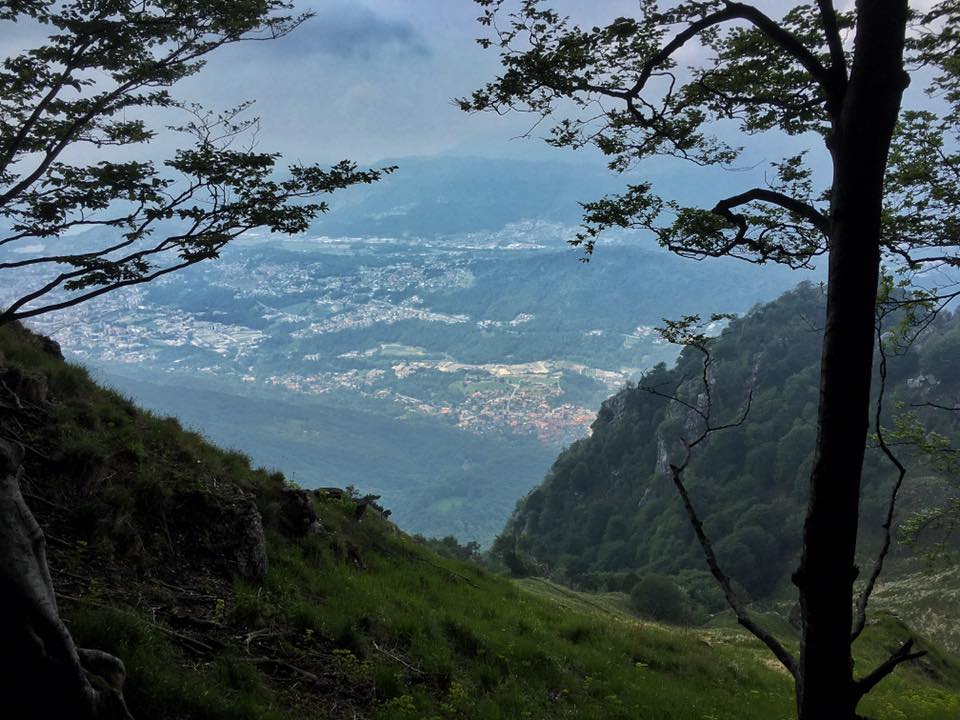 Lush mountains, photo by Scenic Trail
Is the course entering Italy at any time or is it just following the border?
The path is following in some part the historical Swiss-Italian border. Actually no need to enter Italian territory as it would cost us months of bureaucracy…..
It looks like the course has a lot of nice ridge running?
Scenic Trail is probably a unique case of running almost entirely along ridges. The view is amazing all the time. It is a logical track, not built artificially to get more km or altitude gain. This is very appreciated by our runners. We avoid zig-zag or circles… That's why we won in 2015 and 2016 the gold Swiss Ultra Trail Award as best race.
Are you planning to grow the race in the coming years or are you happy with the size?
Scenic Trail has an exponential rate of growth. We started with 170 participants in 2014, to be 570 in 2015 and 1000 in 2016. What can we expect is an additional growth of about 30% this year. We are planning to get in 2018 a 100 mile race or even longer to be one of the nicest path ever. This will complete the wide choice of Scenic Trail.
The new 113 km distance is part of the Skyrunning ultra series. Is this something the runners will notice? Any extra requirements on you as an organisation?
To be part of the MIGU RUN SKYRUNNER WORLD SERIES is a serious issue. The contract with the federation is quite tough and we are working hard to make this race a "must do" in the trail running scene. The ceremony awards will comprise 5000.- Euro to be distributed and we added a very special prize. Winners will definitely not be disappointed.
What makes the Ticino canton stand out from the rest of Switzerland?
How does it compare to Verbier, St Moritz and other famous destinations?
Ticino is not relying its touristic environment on just one attraction. If you think at Zermatt you think Matterhorn. If you are there and Matterhorn is in the cloud, well, you are just in a mountain village, with nothing special around. Same is for Eiger…. Ticino offers a beautiful territory, wherever you are. We rely our success on perfect trail, amazing landscapes made of lakes, mountains, grassy ridges and, last but not least, our legendary hospitality. Moreover, Ticino is meteorological a mild and Mediterranean weather, with palms in the gardens and a sunny day percentage that makes Northern Switzerland in comparison a place like Avalon.
What races are you running this year?
Personally, I run races when I am invited. This year I had some planning but have do to an unexpected surgery so I will miss some of them.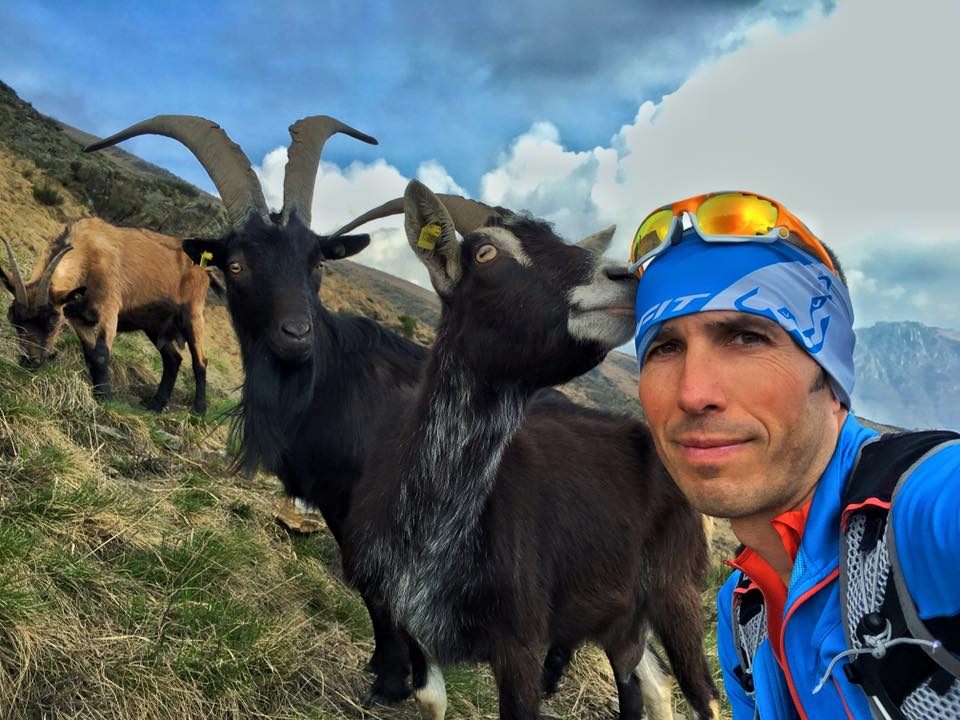 Aaron and some mountain goats, photo by Scenic Trail
Thank you Aaron, I hope you are 100% recovered soon.
I really look forward to racing the ridges in Ticino.
For more info see Scenic Trail.
/Erik